The Library acknowledges the First Peoples on whose traditional territories we live and work. We believe that acknowledging territory shows recognition of and respect for Indigenous Peoples, both in the past and the present. We believe that recognition and respect are essential elements of establishing healthy, reciprocal relations and are key to reconciliation
LIBRARY HOURS
Monday 2-5
Tuesday 2 – 5
Wednesday – CLOSED
Thursday 2 – 8
Friday 10 – 1 & 2 – 5
Saturday 10 – 1
Check out the "Browse the Collection" page.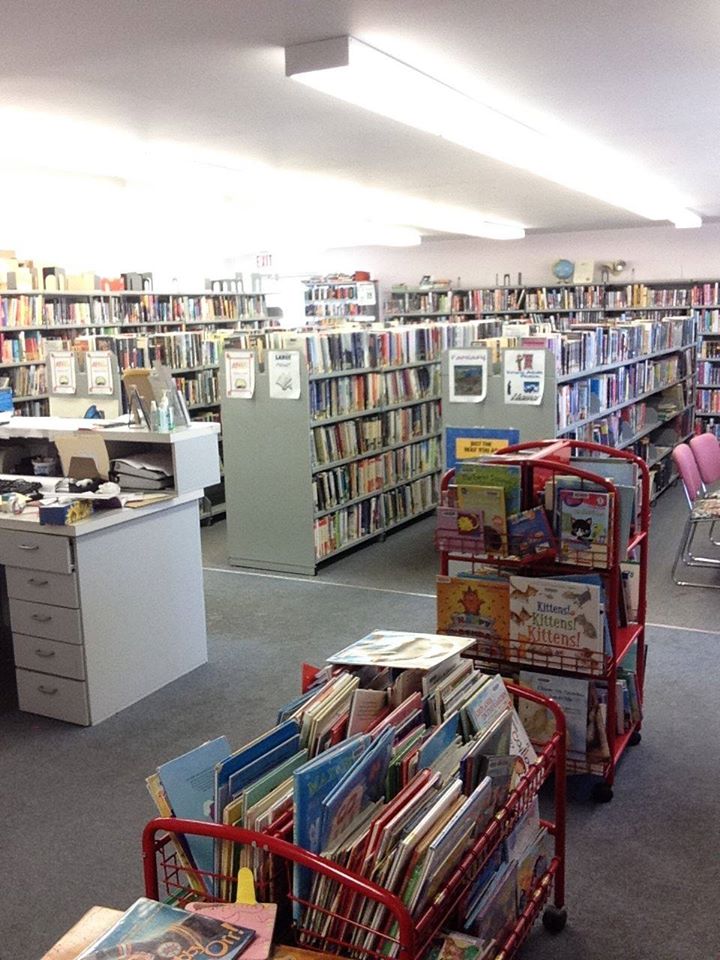 Fundraisers
Adopt a book fundraiser. The Gore Bay Union Public Library is looking for generous community members to help support the library, one of the ways to do this is to sponsor a new book in the library. Contact Johanna for more information.
We also have some beautiful Manitoulin Ornaments, Manitoulin decals and very nice bookmarks for sale.
BOOK DONATIONS
At the library we gratefully accept book donations, we ask that these be in good condition, and not musty or moldy. Musty/moldy books have to be discarded as they can not be sold and certainly can't be put into the collection
Disclaimers
Curbside pick-up, staffing, phone hours, and other services may change at any time due to changed in the local or provincial situation. Updates will be posted on our website, and social media platforms as developments occur.
Although we strive to practice safe handling of materials, the Gore Bay Union Public Library cannot guarantee the sanitation of library items. Please handle items with caution.
Patrons are advised to wash hands before and after handling library material, to avoid touching their face while reading, and to avoid sneezing or coughing on library material, for their safety and the safety of the public.
Patrons who are immunosuppressed or otherwise at a high risk of COVID-19 infection should not take out material from the Library at this time.